Discover the variety of authentication scenarios

FIDO2 Key
for Passwordless Sign-in
Experience phishing-resistant passwordless logins and two-factor authentication across your accounts. Hideez Key is supported by Google, Facebook, Microsoft, Dropbox, Twitter, and hundreds of other FIDO-enabled web services. Supported by Microsoft and Google accounts.
Compatibility: Windows, Android, macOS, iOS

Rechargeable Battery
and extended connectivity
Hideez Key 4 combines the benefits of password-based and passwordless authentication with support for Bluetooth, NFC, and micro USB connection. Use it as an FIDO2 password manager or MFA key fob to securely access your devices and accounts.

Password Autofill
for legacy services
Not all services support passwordless sign-in, but Hideez Key is here to help! Use Hideez Key as a password manager to store your credentials and enter them automatically at the push of the button! Store up to 1,000 logins and passwords, and generate new strong passwords with ease.


Compatibility: Windows only

universal rFID keycard
for physical access
Free up space in your pocket! Open RFID electronic doors with the Hideez Key. Use your key as an RFID password manager to securely access your physical spaces. All you need is an RFID programmer, and you're good to go.
Please note: One key can store only one RFID code

Easy Desktop Login and logout based on user proximity
The proximity login and logout feature automatically disables access to your PC when you walk away. Be sure that your information and projects are safe when you leave your workplace. Use Hideez Key to lock and unlock your desktop in seconds.
Compatibility: Windows only

universal IAM tool
for organizations
Looking for a reliable and affordable security solution for your business? Hideez Key is part of the Hideez Authentication Service that will help you manage accounts and access privileges of your workers 100% remotely and securely. Employees can use Hideez Keys as their primary or secondary authentication method in addition to biometric passkeys and a mobile authenticator.
Simple Setup & Multifunctionality
Step 1. Updating the device's firmware to the latest version

Step 2. Pair the Hideez Key with your devices via Bluetooth/NFC

Step 3. Enable Passwordless sign-in on FIDO2/U2F supported sites

Step 5. Choose a Standalone or Enterprise version

Step 6. Set up additional functionalities: password autofill, proximity authentication, RFID access, etc.
support for the Highest Security Standards

FIDO U2F (Level 1) Certified

FIDO2 (Level 1) Certified


Microsoft-approved
FIDO2 Security Key Vendor

Meets NIST
Password Guidelines


Passwordless Authentication
The FIDO authentication eliminates the traditional threats of using traditional passwords and SMS-based 2FA, replacing them with the FIDO U2F and FIDO2 passwordless access standards. It protects against common online attacks such as phishing and man-in-the-middle attacks.

Securely store over 1,000 login credentials (usernames and passwords) in an encrypted, phishing-resistant password vault. Enjoy one-tap login to eliminate risks of keylogging attacks. Hideez Key enhances security by verifying website addresses, defending against phishing and enabling password-free access to legacy services that lack passwordless authentication support.
Multifunctional Security Key
Generate strong and unique passwords, create secure data backups, and lock/unlock your PC based on Bluetooth proximity. Generate one-time passwords (OTPs) or use the key as a U2F security key for two-factor authentication.

Are you tired of carrying a bunch of electronic keys from your home, office, or gym? Free up space in your pocket by using Hideez Key to open RFID door locks. Please note: Hideez Key has only one built-in RFID module.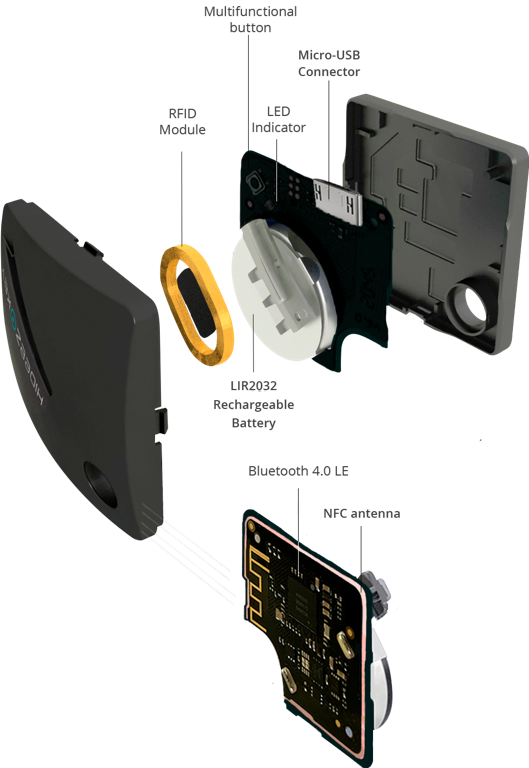 What is the difference
between Hideez Key 4 and hideez key 3?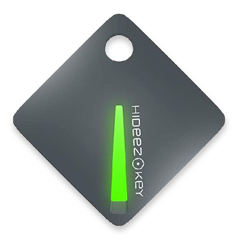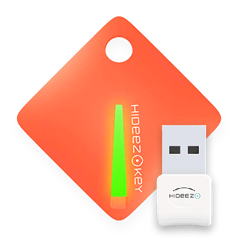 Supported communication protocols
Bluetooth, NFC, micro-USB
Works on Bluetooth enabled PCs
without Hideez Bluetooth adapter
Passwordless sign-in to web services


Windows, Android, macOS, iOS
Password management & OTP (Windows only)
Proximity-based login and logout
(Windows only)
Data import/export (.csv)
Standalone & Enterprise version
Our Best Selling Products